Tallest Twisted Tower in the World opens in Dubai
Posted On June 12, 2013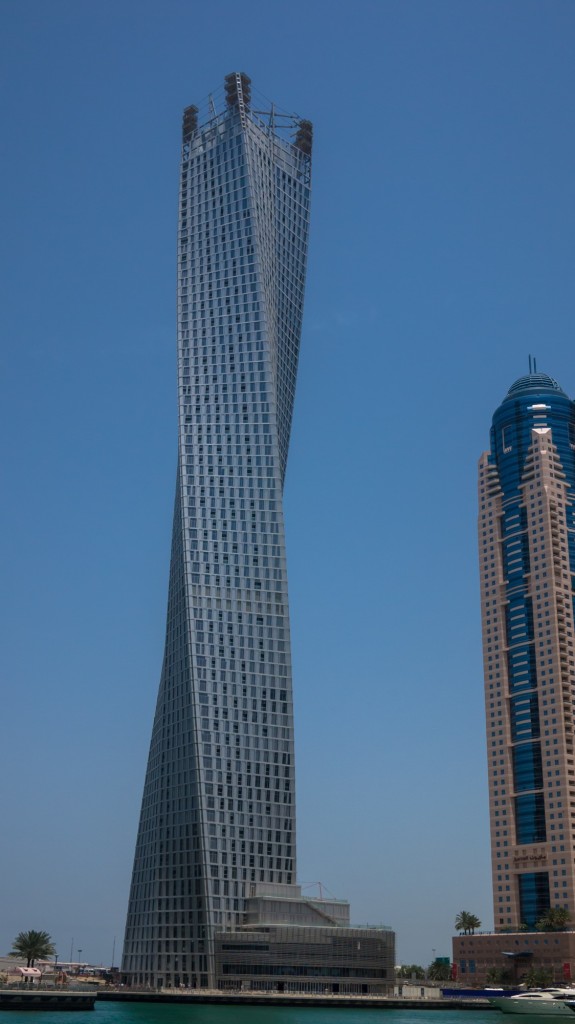 Cayan Tower, formerly known as Infinity Tower, in Dubai was inaugurated this week with a number of the UAE's most prominent figures in attendance. The launch of the tower comes after the company received the Dubai Municipality's certificate of completion. Because other towers exist with the moniker 'Infinity', developers recently decided to rename the project Cayan Tower.
The $272 million, 1,007-foot-tall residential high-rise has 495 apartments on 75 floors. 80% of the units have been pre-sold according to the developer, Cayan Real Estate Investment and Development Company.
Infinity Tower is the highest twisting tower in the world, incorporating a high-strength, reinforced concrete column superstructure that rotates 1.2 degrees per floor to create a helix. The tower will include a rooftop park, a health spa, a gymnasium, conference rooms, a cigar-room, a fully equipped nursery, an outdoor tennis court and other amenities. The main contractors for the Infinity Tower is Arabtec, one of the biggest construction companies in the region.
Source: High Rise Facilities