Looking Up: 1 in 5 Super-tall Completed Buildings Found in Dubai
Posted On April 4, 2017
Dubai is known for its skyscrapers, many of which had become a platform for daredevils arrested after grabbing their 15 minutes of fame through hair-raising acts.

Now, a listing shows the city hosts 19 "supertall" buildings out of the top 100 skyscrapers in the world. Yet it is en route to bagging the 20th too, but the final height of its next super-tall skyscraper remains a guessing game for construction gurus.

A listing of The Skyscraper Center of the Council on Tall Buildings and Urban Habitat (CTBUH) cites Dubai as the city that hosts nearly 20 per cent of the world's tallest completed buildings.
An infographic published by building information provider Emporis shows Burj Khalifa, which stands at 828 metres, still at the undisputed top spot for the last seven years.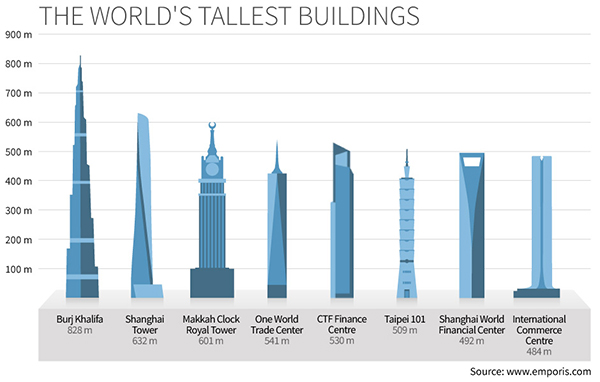 But the race is on for the world's tallest man-made structure.

Several other buildings — including the under-construction 1-km Kingdom Tower in Jeddah, Saudi Arabia as well as another super-tall building which broke ground in Dubai last week, called The Tower at Dubai Creek Harbour — are vying to dislodge Burj Khalifa's stature.

The final height of this upcoming Dubai skyscraper was not revealed.
But the developer — a joint venture involving Emaar Properties and Dubai Holding — confirmed that it has set its sights on nothing less than the tallest of the lot.

Emaar Properties built Burj Khalifa, which was inaugurated in January 2010.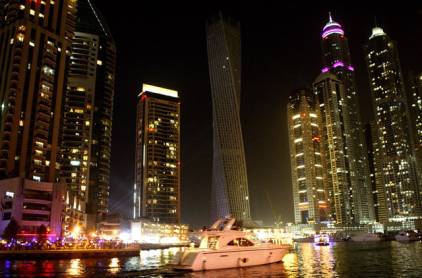 Dubai has a total of 2,419 buildings — 1,446 existing and 311 under construction — based on an Emporis listing.
In 2008, developer Nakheel unveiled plans to build the world's tallest tower next to Dubai's Ibn Battuta mall in Jebel Ali — at a dizzying height of over one kilometre — but that plan had been shelved...for now.

Another listing shows that in 2016, 128 supertall buildings were completed — the most of all time.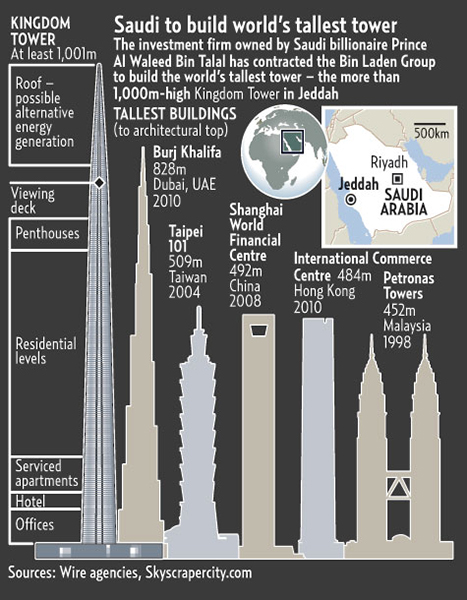 Last year was also the tallest year ever — with a total height of 30,301 meters achieved in 128 building completions.

There are 1,168 buildings that stands at 200 metres or higher at the end of last year, according to Emporis.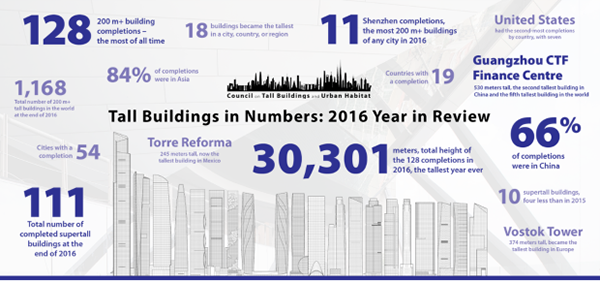 Vostok Tower, which stands at 374 metres and completed last year, became the tallest building in Europe in 2016, based on CTBUH data.

For the ninth year running, China had the most 200-meter-plus completions with 84, representing 67 per cent of the global 2016 total, and marking a 24 per cent jump over its previous record of 68 in 2015.

The United States took second place with seven completions, and South Korea followed closely with six.

Meanwhile, Indonesia came in fourth with five completions, while the Philippines and Qatar trailed with four.
Source: Gulf News