Twisting Wasl Tower in Dubai Set for Construction
Posted On May 25, 2017
It was announced on Sunday that Dubai-based Arabtec Holding has been awarded a $398 million (AED1.46bn) contract to construct the Wasl Tower, a mixed-use twisting high-rise tower on Sheikh Zayed Road.

In a statement on the Dubai Financial Market, Hamish Tyrwhitt, group chief executive officer, Arabtec Holding, said the contract for the construction of the 63-storey Wasl Tower has been awarded based on its track record of delivering world-class mixed-used developments. It did not give details on when the tower will be completed.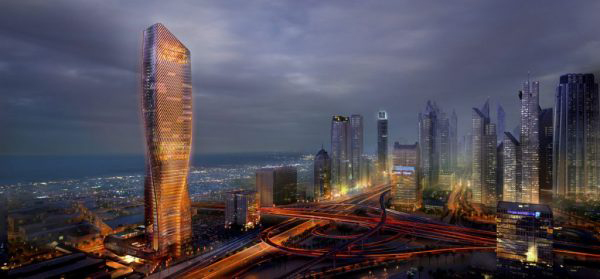 Renders by UN Studio.
"The long-term outlook for the construction and engineering sector in our key geographic markets remains positive, especially in the UAE, where the majority of our projects are located. With the combination of the strategic re-positioning of the business, strong industry fundamentals and catalyst events such as Expo 2020 fast-approaching, we believe that the year ahead will see Arabtec continue on its path to a successful and sustainable future," he said.

According to Werner Sobek Group's website, the design architects for the project are Amsterdam-based UN Studio, who is also set to design stations for Qatar's railway project. However, no information about the design is available on UNStudio's website.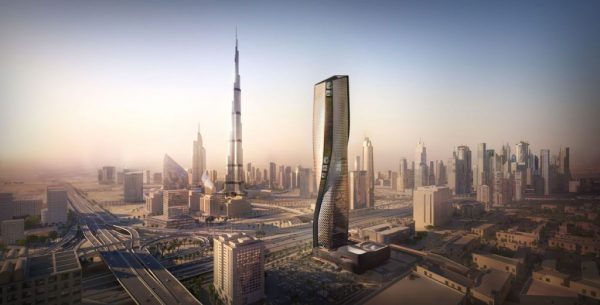 Renders by UN Studio.
The project itself is comprised of a high-rise tower and a multiple level parking building. It includes residential areas, offices, serviced apartments, restaurants & bars, a spa and a swimming pool as well as a 5-Star hotel, the Mandarin Oriental Hotel.

The built-up land is about 7880 m² directly in the Al Wasl District.

According to Wener Sobek Group, the structural system of the building consist of a central concrete core plus outriggers on 4 levels. It is embedded harmoniously into the architectural design of the building while fulfilling all requirements with regards to safety, economy and ecology.

The engineering and architecture firm has been responsible for General planning, MEP engineering, structural engineering, facade engineering, acoustics planning and as well as being sustainability consultants on the project.
Source: designMENA