Dubai Investments to Build iconic $272m Tower on Sheikh Zayed Road
Posted On July 3, 2017
Dubai Investments will commence construction of its first $272.48 million (AED1 billion) skyscraper before year-end, according to its chief executive officer.
The 70-storey "freehold" residential tower will come up on Sheikh Zayed Road, next to Al Habtoor City and Damac's Aykon City.
In an exclusive interview with Arabian Business, Khalid bin Kalban, managing director and chief executive officer of Dubai Investments, said the construction tenders will be issued soon.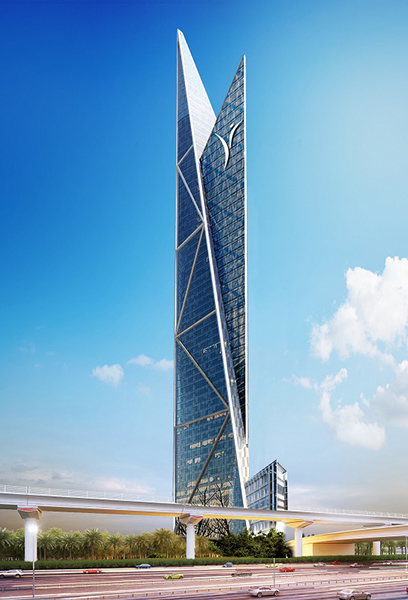 "We have got all the government approvals and now we will proceed with issuing of the tender documents. We expect to break ground by year-end and complete the tower in next three years."
The Dubai Financial Market-listed company purchased the land plot last year, which is fully paid. It has deposited the requisite 20 percent of the project value as deposit with the Real Estate Regulatory Agency.
When asked how the tower will be funded, Kalban said the company plans to raise bank finance of between $109 million (AED400m) and $123m (AED450m) for the development of the project.
"We require $109 million to $123m funding for our project. We are getting ready to approach banks in coming weeks," he said.
While Kalban remained confident of Dubai's real estate market, particularly their new iconic project, he said the hi-rise will allow it to join the "prestigious skyscrapers club" in Dubai and the world.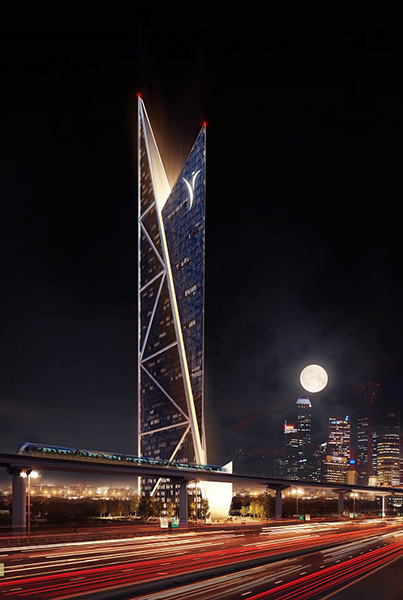 The company, which has a real estate development portfolio of $1.77bn (AED6.5bn), will gradually launch more hi-rise towers on the land banks it owns across in the emirate, Kalban added.
At present, Dubai has only ten 70-floor and above completed residential towers, which include Princess Tower, 23 Marina, Elite Residence, The Torch, HHHR Tower, Ocean Heights, Cayan Tower, Sulafa Tower, Marina Pinnacle and D1 Tower, according to the Council on Tall Buildings and Urban Habitat.
Source: ArabianBusiness.com